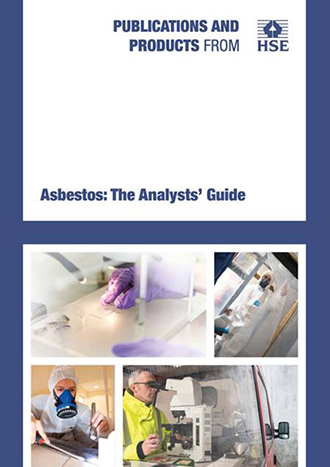 Once asbestos removal is complete, the premises must be assessed to determine whether they are thoroughly clean and so fit to be returned to the owner/occupier. It is important that this includes the premises, any plant or equipment or parts of the premises where work with asbestos has taken place and the surrounding areas, which may have been contaminated. Asbestos Analysts are fully Accredited to undertake the inpection and provided the relevant certification for the client and contractor.
The areas requiring assessment for site clearance certification for reoccupation include the:
enclosed area (including ceiling voids where AIB ceiling tiles have been removed and airlock and baglock) or the delineated work area where an enclosure has not been used
immediate surrounding area (for enclosures this will include the outside of walls and underneath polythene floors; for delineated areas this will include surfaces nearby either where asbestos may have been spread or where the pre-cleaning was not done properly)
transit route if one has been used
waste route and area around the waste skip.
A 4 Stage Certificate of Reoccupation is to be issued to ensure that all planned asbestos has been removed, the area has been thoroughly cleaned and decontaminated and that the building is safe for re-occupation or demolition.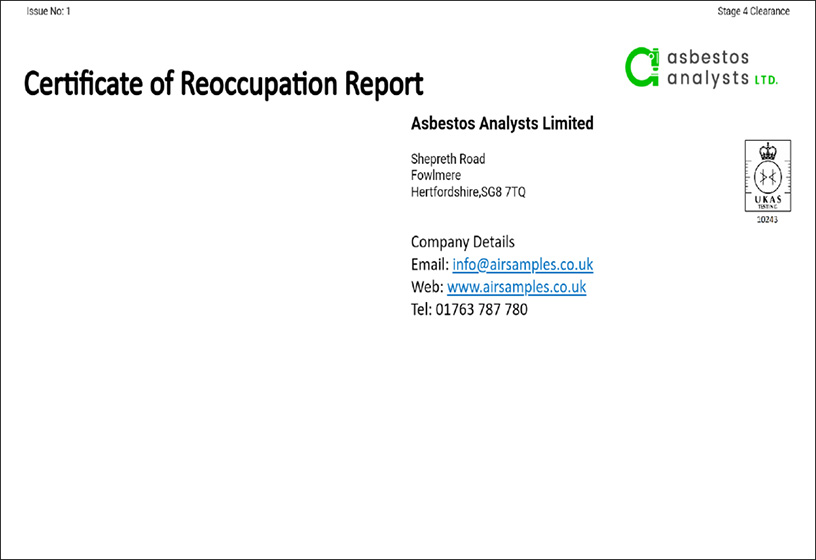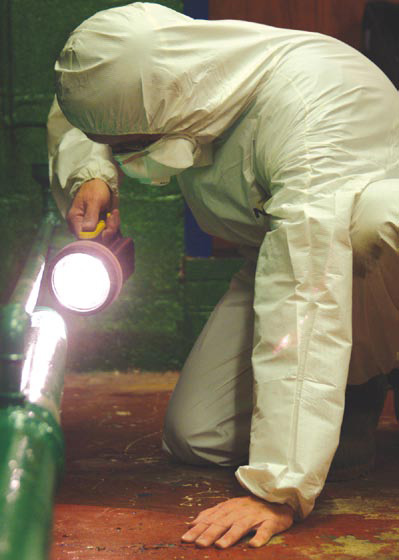 The 4 stage clearance process consists of the following:
Stage 1 – A preliminary check of site condition and job completeness
Stage 2 – A thorough visual inspection inside the enclosure, work area
Stage 3 – Disturbance air monitoring
Stage 4 – Final assessment post enclosure work area dismantling.
On successful completion of all 4 stages we will issue signed copies of the completed Certificate of Reoccupation.
After a successful 4 stage clearance we will carry out a separate inspection and clearance of the decontamination unit and issue a DCU Clearance Certificate.